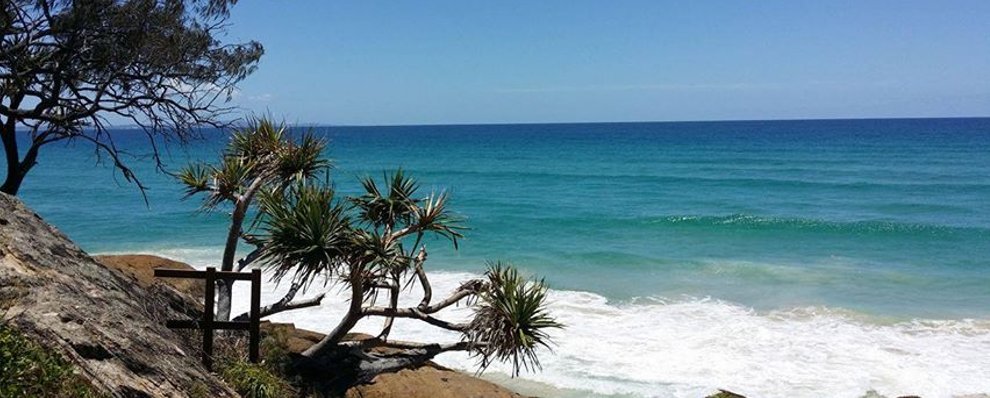 Photo by Anita Langenberg.
About North Stradbroke Island
Straddie (to the locals) is a subtropical island about 38Km long and 11km wide, it is the second largest sand island in the world, in fact it consists almost entirely of sand, with rocky outcrops at Point Lookout and small outcrops of sandstone at Dunwich.
The climate is warm, with moist summers and mild winters. The average annual rainfall is 1587mm and the temperature range in the summer months (December to February) is from 22 – 30°C and in the winter months (June to August) is 12 – 20°C.
An ideal holiday destination for families, the island is famous for its scenic headlands and gorges, freshwater lakes, rolling surf and endless white sandy beaches. It is perfect for 4WD enthusiasts and anglers, with a permit they have access to drive on two of the pristine beaches.
Three little townships on the island provide a relaxed village atmosphere – with Point Lookout the most easterly point in Queensland and the best land-based place for whale watching. It has the most concentrated migration of humpback whales on the east coast. The Whale watching season is between May and November when you can see these beautiful creatures as they migrate north to breed and then return to the cooler waters of Antarctica.
Straddie is a surfing paradise that is never crowded. In fact, due to the positioning of the surf beaches, you can almost guarantee a good surf regardless of the weather.
Minjerribah is the traditional Aboriginal name for the island used by the Quandamooka people. Visitors can learn about the indigenous culture through a number of tours and also visit art galleries in Dunwich showcasing local artisans.
There are many and varied opportunities for up-close-wildlife experiences as Straddie exhibits a wide range of habitats, each supporting its own assortment of plants and animals. As the locals say "Please come to Straddie, enjoy and respect our beautiful island home and its natural environment, although Straddie may leave its imprint on your heart forever, please take nothing but photographs, leave nothing but footprints and kill nothing but time…."